Photos from the 2022 PCCA Commencement Ceremony can be found at https://fireflyeventphotography.zenfolio.com/f262599178

2022 R. Nurmela Bravo Award Recipient, Abbie Garretson

PCCA New Student Orientation will take place on Wednesday, August 3 at 6:00 PM in the Grande Theater. All new students and their families should plan to attend.
PCCA (Pinellas County Center for the Arts)
PCCA is modeled after college arts conservatory programs. This four year program allows students to choose a major area of study in dance, design technology, instrumental music, musical theatre, performance theatre, visual arts, or vocal music. PCCA students receive individualized instruction in their arts area and are able to participate in various performances and exhibitions during their high school career. PCCA trains talented students who are interested in pursuing an arts profession, as well as those interested in postsecondary academic degrees. Students must complete an audition during the application review period to be accepted into the program.
Here is the PowerPoint presentaiton from Mrs. Marzi's Rising Senior meeting that took place on 2/22/22.
PCCA Alums Martina Sykes and Marquis Floyd are in the touring production of "Lion King"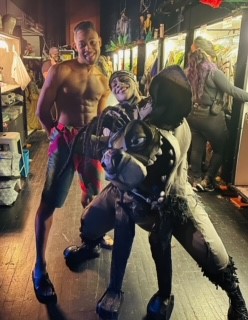 Contact Information

Latasha Gilbert, PCCA Secretary
893-5452 ext. 2337


Kelly Marzi, PCCA Counselor
893-5452 ext. 2063



Derek Weston, Program Director and Assistant Principal
893-5452 ext. 2337
westond@pcsb.org


PCCA @ Gibbs High School

850 34th Street South

Saint Petersburg, Florida 33711

727-893-5452