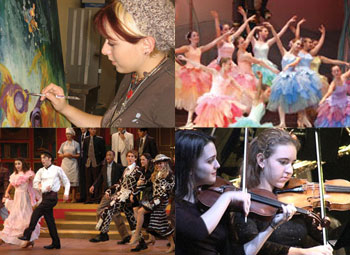 Gibbs High School
850 34th St. S, St. Petersburg
(727) 893-5452, ext. 2031
https://www.pcsb.org/pcca-gibbs
*audition required
To attend this program, parents must apply online application during the Application Period in January.
Once students apply, they must complete an audition for the major(s) for which they have applied.
This four-year program focuses on the areas of dance, musical theatre, technical production, instrumental music, theatre performance, visual arts and vocal music. PCCA trains talented students who are interested in pursuing an arts profession as well as those interested in postsecondary academic degrees.
Watch this
PCS "In the Works" video
about Gibbs PCCA.