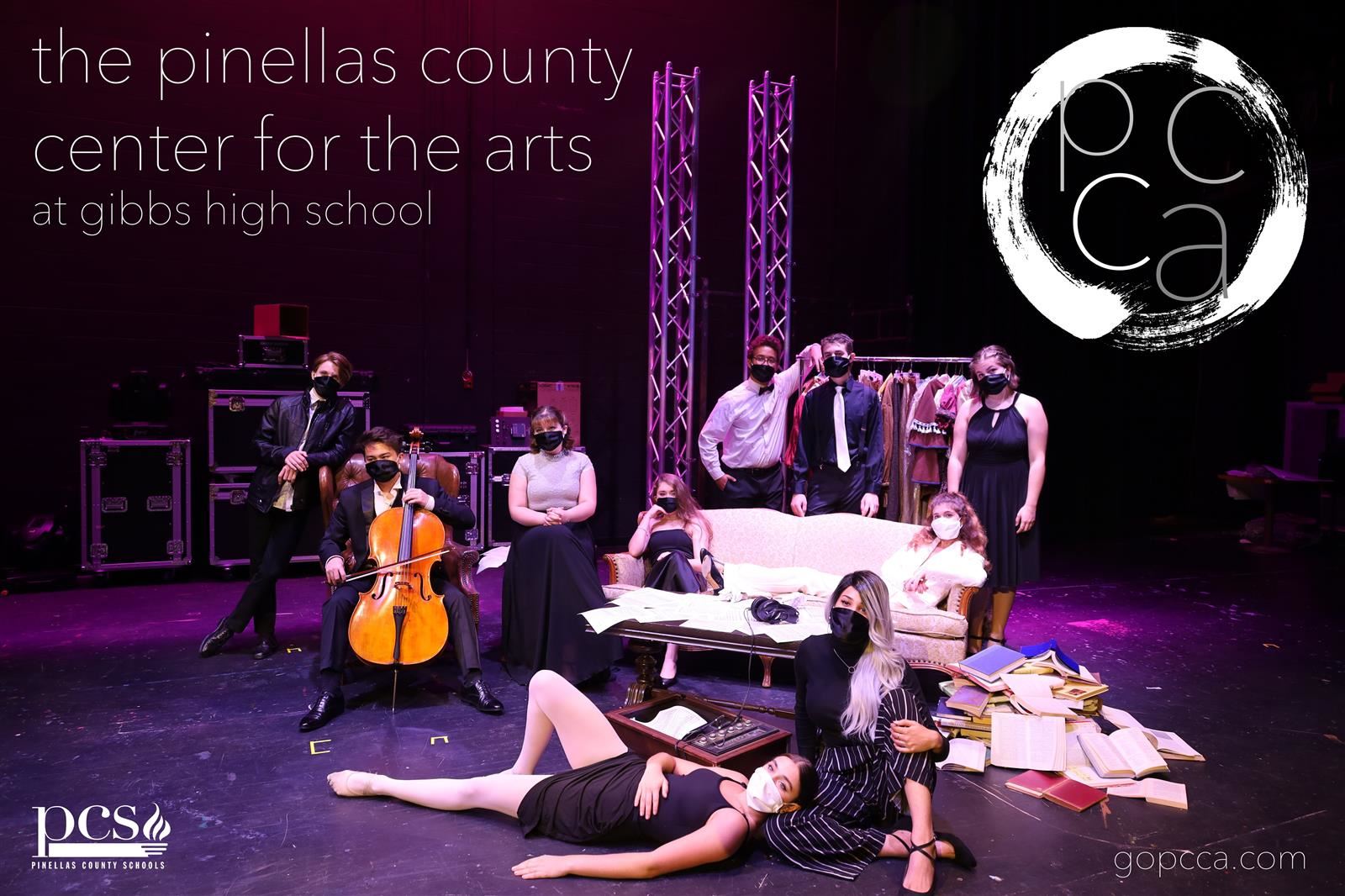 PCCA Discovery Night- December 1, 2020

Join us on Tuesday, December 1 at 6:00 PM or 7:00 PM for a Discovery Night tour!

Tours are limited to 50 people per tour, and you MUST have a ticket to attend. Please be 10 minutes early to check in at the lobby of our Grande Theater. Free tickets are available here: EventBrite Tickets for Discovery Night

Prefer to take a virtual tour? The 7:00 PM tour will be broadcast LIVE on YouTube! Click this link at 7:00 PM on December 1: YouTube LIVE Link for Discovery Night Tour
MAD TO LIVE, MAD TO TALK, MAD TO BE SAVED… 18-year-old Samantha Brown sits in a hand-me-down car with the keys clutched in her hand. Caught between a yearning for the unknown and feeling bound by expectation, she telescopes back to a time before her world had fallen apart. As she relives her senior year, we meet Sam's well-intentioned helicopter mother Bev and her high school sweetheart of a boyfriend Adam, but it's her painfully alive best friend Kelly that haunts her. Kelly was everything Sam is not – impetuous and daring. She pushed Sam to break rules and do the unexpected. When Kelly is killed in a car wreck, Sam loses not only her best friend but also the part of herself that was learning to be brave. Now, Sam has to make a decision. Will she follow her mother's dreams for her, or will she summon the courage to drive away from her friends and family into a future she can't imagine? PARENTAL GUIDANCE: This musical contains mature content and language and is rated PG-13. TICKETS ON SALE NOW AT SHOWTIX4U.COM SEARCH "PCCA" Available for viewing November 18-20, 2020.
Phone:
Email:
Degrees and Certifications:
Contact Information

Latasha Gilbert, PCCA Secretary
893-5452 ext. 2337



Derek Weston, Program Director and Assistant Principal
893-5453 ext. 2337
westond@pcsb.org

Dr. Cody L. Clark, PCCA Guidance Counselor
893-5452 ext. 2063
clarkc@pcsb.org

PCCA @ Gibbs High School

850 34th Street South

Saint Petersburg, Florida 33711

727-893-5452