Welcome to the Pinellas County Center for the Arts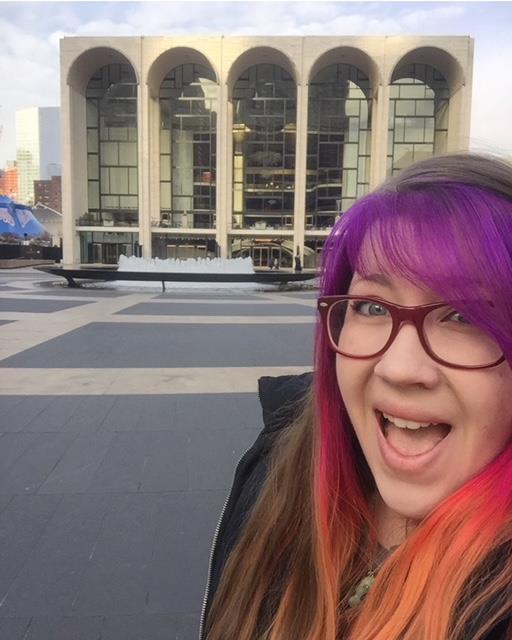 Phone:
Email:
Degrees and Certifications:
Alumna Profile: Susanna Knowles

Back when I was trying to decide where to go to high school, I was understandably unsure what I wanted for my future. I knew numerous schools around town offered great magnet programs to help guide you on a career path, however, I was uncertain of what I could accomplish and how to fully harness my abilities. All I knew was that I loved art, and a whole program dedicated to just that seemed like the place to be.

For me, PCCA brought to the surface a passion for technical theater and I have been able to make a career out of that passion. I went on to get my BFA, MFA and apprentice at The Julliard School! Today I am working in the wig and makeup department at the Metropolitan Opera at Lincoln Center, and honestly, I can track my success back to PCCA.

Susanna Knowles, Class of '09

Costume Designer, Metropolitan Opera, New York, NY
Pinellas County Center for the Arts
Engage. Educate. Enlighten. Empower!

Our Mission...

The Pinellas County Center for the Arts nurtures academic and artistic skills of talented students, preparing them as practicing artists in the changing context of contemporary society.

Our Vision...

Engaging, educating, enlightening, and empowering students through the world of the arts.
Contact Information

Latasha Gilbert, PCCA Secretary
893-5452 ext. 2031



Derek Weston, Program Director and Assistant Principal
893-5453 ext. 2031
westond@pcsb.org

Dr. Cody L. Clark, PCCA Guidance Counselor
893-5452 ext. 2027
clarkc@pcsb.org

PCCA @ Gibbs High School

850 34th Street South

Saint Petersburg, Florida 33711

727-893-5452