PCCA Theatrical Design and Technology Showcase
PCCA Discovery Night

Join us on Tuesday, December 1 at 6:00 PM for a virtual Discovery Night!

Links will be available here on the website!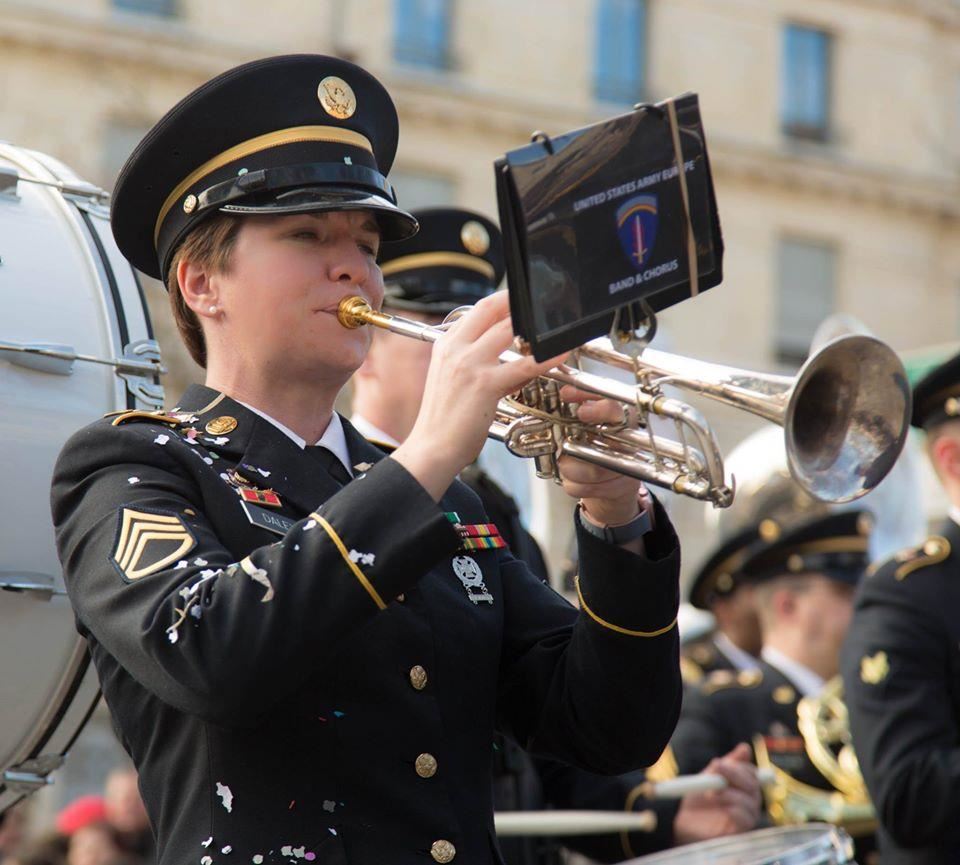 Phone:
Email:
Degrees and Certifications:
Alumni Profile: Nicole Daley

Nicole Daley (PCCA Class of '02, trumpet) was raised primarily in the Tampa Bay area and auditioned for PCCA as suggested by her Largo Middle School band director, Diane Suris. While at Gibbs High School she spent her school years participating in extracurriculars like marching band and Pinellas Youth Symphony, and spent her summers at music camps like Cannon Music Camp and Kinhaven Music School. After graduating from PCCA, she attended the University of South Florida and studied with Dr. Jay Coble. While pursuing her undergraduate degree, she worked seasonally at Walt Disney World as a College Musician. She graduated from USF in 2007 with a Bachelor of Music in Music Performance and a Bachelor of Science in Music Education. She then began her graduate studies at Indiana University studying with John Rommel. In 2010 Nicole graduated from IU with a Master of Music in Trumpet Performance. She then enlisted in the Army in October of 2010 and arrived at her first band, the Forces Command (FORSCOM) Band, at Fort Bragg, North Carolina in early 2011. While stationed at Fort Bragg, Nicole performed with the Fayetteville Symphony Orchestra, the Carolina Philharmonic, and the Barton College Wilson Symphony and also worked during the summers as the trumpet teacher at the Kinhaven Music School Junior Session in Weston, Vermont. During this time, she also met and married her husband, Ryan Malin, a drummer in the band. In the fall of 2014 they were stationed in Germany as members of the United States Army Europe (USAREUR) Band in Sembach, Germany. While stationed in Germany, Nicole played throughout Europe, including a month-long stint in Edinburgh, Scotland performing at the Royal Edinburgh Military Tattoo. She also had the opportunity to play Taps at the Netherlands American Cemetery in Margraten, Netherlands and at various locations in Normandy, France at D-Day Anniversary Remembrances. Three years later, she moved back to Fort Bragg to be a member of the 82ndAirborne Division Band and Chorus, where she is currently stationed. In addition to playing with the 82ndAirborne Division Band and Chorus, Nicole continues to perform with the Fayetteville Symphony Orchestra, the Carolina Philharmonic, and the Barton College Wilson Symphony, as well as continuing to teach at Kinhaven Music School. In the summer of 2020 she will move to Fort Meade, Maryland to start a new job as an Army Band Liaison. As the Army Band Liaison for the northeastern United States it will her job to seek out and audition musicians that are interested in joining the Army Bands.
Contact Information

Latasha Gilbert, PCCA Secretary
893-5452 ext. 2337



Derek Weston, Program Director and Assistant Principal
893-5453 ext. 2337
westond@pcsb.org

Dr. Cody L. Clark, PCCA Guidance Counselor
893-5452 ext. 2063
clarkc@pcsb.org

PCCA @ Gibbs High School

850 34th Street South

Saint Petersburg, Florida 33711

727-893-5452