Welcome to the Pinellas County Center for the Arts
Pinellas County Center for the Arts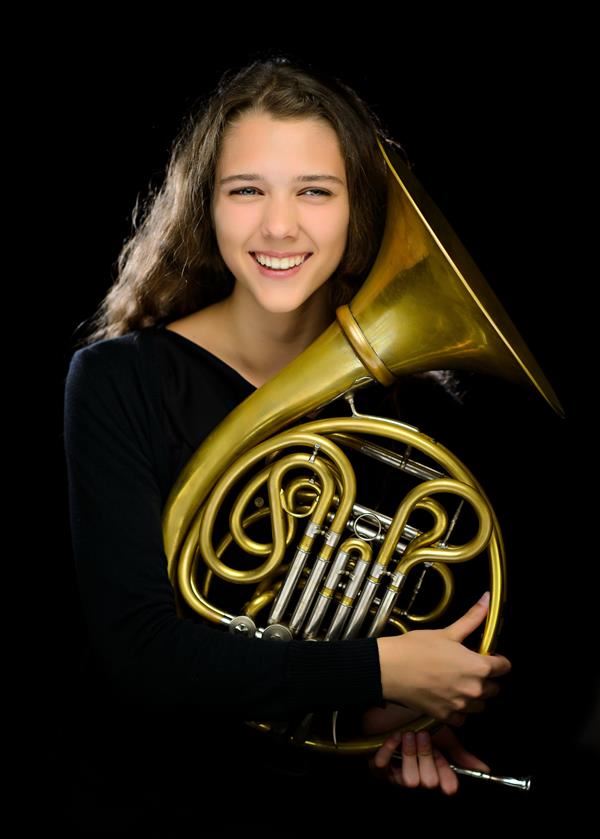 Phone:
Email:
Degrees and Certifications:
Alumni Profile: Kaitlyn Resler

Kaitlyn Resler

Instrumental Music, French Horn, Class of 2013



Born in Orlando, Florida, Kaitlyn picked up the French horn at the age of 8 under the
influence of her father, a devoted and occasional bass trombone player. From there, she went on
to study with Carolyn Wahl, the third horn of The Florida Orchestra. Kaitlyn first discovered the
joy of creating music with others while attending Pinellas County Center for the Arts.
Graduating from Juilliard with a Bachelor of Music degree in 2017 as a Jerome L. Greene
Fellow, she was awarded a prestigious Kovner Fellowship and admission into Juilliard's Master
of Music degree program. While completing this degree, Kaitlyn was appointed second horn of
the Florida Orchestra and returned to her hometown to join the ensemble that instilled in her a
passion for music as an aspiring horn player. Today, Kaitlyn now has the privilege of creating
music seated next to her first horn teacher, Ms. Wahl.

An artist whose curiosity extends beyond traditional musical endeavors, she has been
heard with the Broadway hit music Wicked , American Ballet Theatre at the Metropolitan Opera
House, the American Symphony, in select chamber performances on WQXR Radio and Sirius
Radio XM, and in sensational music videos with Grammy Award winner pop artist, Lorde.
Kaitlyn also took up the 18th-century natural horn, studying at Juilliard with R.J. Kelly and
performing with the historical-performance ensemble, Juilliard415 in local venues ranging from
Lincoln Center and Yale University to Windsor Castle in England.

As an activist for equality, Kaitlyn co-founded eGALitarian, an energetic young female
brass ensemble made up of women devoted to sharing the works of female composers of today -
as well as ones that have been long overlooked - by expanding awareness of thrilling and
evocative repertoire to audiences everywhere.
The Men's Bathroom Choir, a student-run organization in PCCA, goes viral on YouTube with over 750,000 views!
Contact Information

Latasha Gilbert, PCCA Secretary
893-5452 ext. 2337



Derek Weston, Program Director and Assistant Principal
893-5453 ext. 2337
westond@pcsb.org

Dr. Cody L. Clark, PCCA Guidance Counselor
893-5452 ext. 2063
clarkc@pcsb.org

PCCA @ Gibbs High School

850 34th Street South

Saint Petersburg, Florida 33711

727-893-5452