Congratulations to Colman Bryant!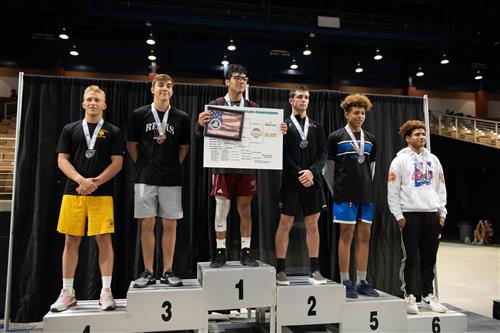 Colman finished third at the State Wrestling Tournament in the 170-pound division!
This is his fourth consecutive State competition!

Dixie's JROTC received a generious grant from the NRA. Read more...
Outstanding performance by Dixie's Culinary Arts students!
SkillsUSA Region 4 Competition @ PTC Clearwater!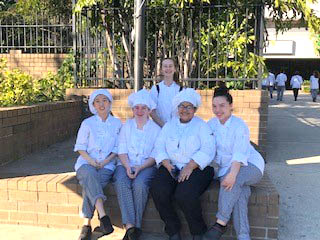 Silver Medal--Kristina Lin--Moves on to States in April!
Bronze Medal--Courtney Touchette
Honorable Mention--Anya Rajic, MJ Bowman, and Yaira Tolentino
Congratulations to Dixie's Special Olympic Unified Basketball Team!!
State Champs!!!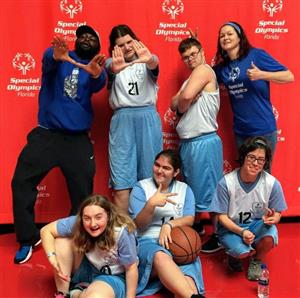 Special Olympic Unified Basketball! Our 5 on 5 unified basketball team won the State Basketball Championship for the first time in our program's history at The Big House in Tavares, Florida this Saturday. Congratulations Coach Jones, Danielle German, Kathryn Hall, Christopher Ransom, Jordan Tompkins, Kamarri Yates, Jacobie Johnson, James Scholz, Darryl Jefferson, Dominique Ward, and Jarquail Hurskin.
Our 3 on 3 traditional team played a great tournament and won the bronze medal. Congratulations Coach Mehlenbacher, Coach Dix, Amberlynn McLendon, Tate Cindric, Kelly Batchelor, Gwendalynn Shull, and Ashley Salliotte.
Taking a "Bite" out of Cancer!
A "T-Rex" appeared on campus Friday! Mr. Florio keep true to his challenge to the event organizers for the Taking a Bite out of Cancer fundraiser! He would dress up as a dinosaur one day on campus if the fundraiser reached its goal! It did and them some! Great job by all!