Annual Meet 'N' Greet a Success!
With over 200 in attendance, the annual AOF event to welcome new families was a huge success!

.
---
AOF Senior Awarded Scholarship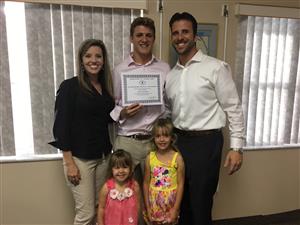 Redington Beach Property Owners' Association (RBPOA) recently honored senior Frank Vitarelli III with a college scholarship. Frank was accompanied by his proud family as the award was presented. Congratulations, Frank!
---
AOF Annual Golf Tournament - A HUGE Success!
---
AOF Students take honors in Orlando, March 25, 2017
Thirty four students traveled to Orlando for the FBLA State competition, and four students earned top honors. These four outstanding students will take their skills to the National FBLA competition in California on June 29-July 2, 2017.
Congratulations Arri Durrance, Tu-Anh Truong, Cameron Richardson and Sam Sockol.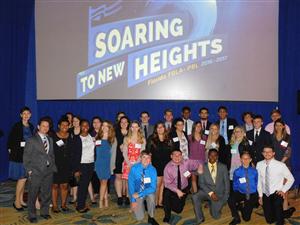 ---
AOF Students in New York, March 8-11, 2017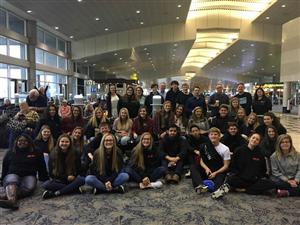 ---
Northeast Exchange Club Youth of the Month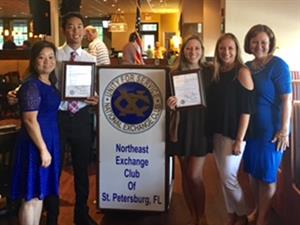 NE Exchange Club recently honored seniors Ashley Brown and Casey Khamphoumy for demonstrated leadership, sportsmanship, citizenship, community service and academic strength. The seniors were presented by their mothers during the Exchange Club monthly meeting. Congratulations, Ashley and Casey!
---
FBLA Fall Rally, November 2016

Northeast High's Future Business Leaders of America joined hundreds of other FBLA members from across the district for the annual Fall Rally at Innisbrook Resort.
---