Welcome to the Center for Wellness and Medical Professions: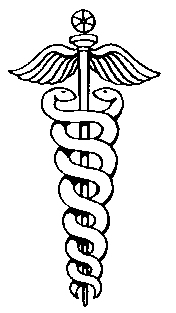 In order to apply to the Center for Wellness and Medical Professions the applicant must have:
Minimum GPA of 2.0Minimum scores are - FSA ELA and Math Scores > than 325 or Standardized test stanine scores > or equal to 4 or percentile rank >25
Highlights:
Beautiful medical facilities
Highly active HOSA (Competitions, community service)
Field Trips to medical facilities including Florida Hospital North Pinellas and the medical school at UF
A high school with a wide variety of extracurricular activities
Special program events such as the Freshmen Pinning Ceremonies, Sophomore Breakfast, Junior Scrubs & Coats and the Senior Celebration
Dual Enrollment, Advance Placement and Honors curriculum
Medically-trained instructional staff
Medical information infused throughout curriculum areas
Partnerships with the medical/business community
Clinical experiences in hospitals, rehab centers, private practices, dental and veterinary offices
A variety of student volunteer activities in the health community that meet program requirements and often qualify for Bright Futures and other scholarships
Points of Pride:
Five students from this program have been valedictorians at PHUHS
Seniors take part in clinicals in the community
Several recent graduates received appointments to the United States Military Academy at West Point and the U.S. Air Force Academy
Students have maintained an average of 3.3 and above
One National Achievement Award winner, 2008
Four National Merit semifinalist, 2008
Medical Magnet computer laboratory
95% of the program graduates quality for Bright Futures Scholarship programs
High level of participation in HOSA, 300+ members
Regional, state and national place winners in HOSA competitions
Faculty that includes National Board Certified instructors, former Educators of the Year finalists
Professional Advisory Board provides direction on industry standards and advancements
Outstanding parent Medical Magnet boosters organization; CLUBMedical

More than 100,000 hours of volunteer hours completed by seniors
How to Apply:
Students who live north of Highway 60 must apply to the Center for Wellness at Palm Harbor University High School. Students who live south of Ulmerton Road must apply to the Center for Wellness at Boca Ciega High School. Students who live north of Ulmerton and south of Highway 60 may apply to either Center, but not both.
If you are applying to the program from a private school or a school outside our district, once the application is completed online, please send a copy of the student's 6th, 7th and 8th grade standardized reading and mathematics test scores as well as 6th, 7th and 8th grade report cards to the Medical Magnet Office at Palm Harbor University High School. If applying for 10th grade, please include 9th grade standardized test scores and report cards.
Transportation:
Arterial bus transportation (busses that operate on main roads with a limited number of stops) is provided to students who live more than two miles from the school. Magnet bus stop locations may require that parents drive their children to and from the stop.
New Students: