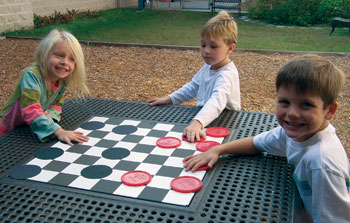 400 E Harrison St., Tarpon Springs
(727) 943-5508
https://www.pcsb.org/tarponfund-es
To attend this program, parents must apply online during the Application Period in January.
ABOUT US

Our small, tightly knit school is comprised of families with strong educational values. Those values are one of the reasons why our students score consistently with the top Pinellas County and other state schools on the FSA.
Tarpon Fundamental offers a rich environment for the development of academic and critical thinking skills, as well as social responsibility. One of our goals is to partner with families in the development of good citizens who work to their highest level of achievement. We urge our families to actively participate in all of our school activities and to strongly support high expectations for each child's success. Families with these strong educational values are encouraged to apply for acceptance into our learning community here at Tarpon Springs Fundamental.
POINTS OF PRIDE
National Blue Ribbon Award recipient in 2006 & 2018
Continuous sustained high academic performance on FSA & SSA
Extensive after school programs and community involvement
Florida Power Library
ACTIVITIES AND CLUBS
STEM Club– Grades 2-5
Orchestra/ Chorus/ Art
Drama Club
Cinematography Club
Girls Group Club