International Baccalaureate Middle Years Programmes
International Baccalaureate Middle Years Programme Candidate Schools provide
an intellectually challenging environment that encourages students to become critical
and reflective thinkers in preparation for success in college, careers and citizenship.
This program's interdisciplinary approach builds connections between traditional
subjects and the real world.
Students who attend James B. Sanderlin IB World School Primary Years Programme
have a feeder pattern priority to attend James B.Sanderlin International Baccalaureate
Middle Years Programme or John Hopkins Middle International Baccalaureate Middle
Years Programme Candidate programs. Students who attend Gulport Montessori Academy
have a feeder pattern priority to attend John Hopkins Middle School's IB MYP Candidate
program. Students who attend the International Studies Center at Mildred Helms will have
a feeder pattern priority to attend the International Baccalaureate Middle Years Programme
Candidate School at Largo Middle School.
John Hopkins Middle School
701 16th St. S, St. Petersburg, FL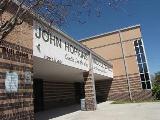 Phone: (727) 893-2400
NEW International Baccalaureate Middle Years Programme Candidate School

(
MS South County application area)
(Pursuing authorization as an International Baccalaureate Middle years programme)
Largo Middle School
155 Eighth Ave. SE, Largo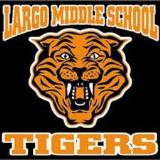 Phone: (727) 588-4600
NEW International Baccalaureate Middle Years Programme Candidate Schools
(MS Mid County and North County application area)
(Pursuing authorization as an International Baccalaureate Middle years programme)
James B. Sanderlin PK-8, an IB World School
2350 22nd Ave. S, St. Petersburg
Phone: (727) 552-1700
International Baccalaureate Middle Years Programme (Countywide application area)