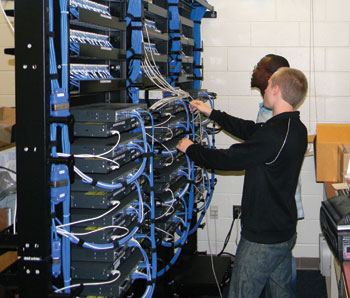 Northeast High School
5500 16th St. N, St. Petersburg
(727) 570-3138, ext. 1021
https://www.pcsb.org/northeast-hs
To attend this program, parents must apply online during the Application Period in January.
This broad-based computer program is designed to provide students with the computer skills they need in today's work place. Course work focuses on six areas of study:
Technical support
Networking
Databases
Programming
Web design
Multimedia
Students work with mentors from hi-tech companies whose employees donate their time and expertise to bring clarity to the complex IT world.