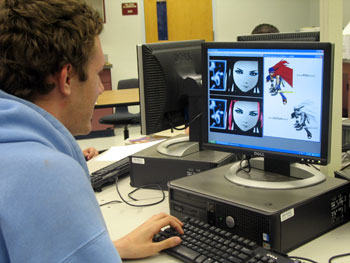 Dixie Hollins High School
4940 62nd St. N, St. Petersburg
(727) 547-7876, ext. 2007
https://www.pcsb.org/dixie-hs
Designated as a Center of Excellence
To attend this program, parents must apply online during the Application Period in January.
Students entering the Academy of Entertainment Arts choose to specialize in Game Design, Digital Music Production, Filmmaking, or Animation. Electives that are also offered include Photography, Motion Graphics and VFX, Graphic Design, 3D Modeling, and 3D Creature Design.
The program prepares students for a career in the entertainment industry, which often requires post- secondary education, so there is a large focus on college preparation. Before graduating, students will design a working portfolio and determine their post- secondary plans including applying for college or a job, as well as applying for grants and scholarships.