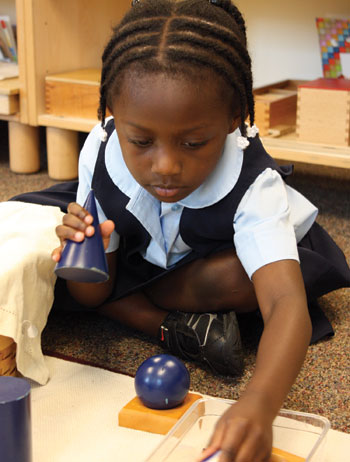 2014 52nd St. S, Gulfport
(727) 893-2643
https://www.pcsb.org/gulfport-es
South County Application Area

To attend this program, parents must apply online during the Application Period in January or Late Application Period starting in March.


WHAT IS MONTESSORI?
Gulfport Elementary offers a Montessori education focusing on each student's individual learning in grades K-5 following the Florida standards. In Kindergarten, young learners are introduced to the four areas of the classroom: practical life, sensorial, language, and mathematics. Children develop the ability to focus on a task for extended periods of time. These skills lay the groundwork for physical, mental, and social development. Hands-on, didactic materials developed by Dr. Maria Montessori are presented to students based on each individual's learning style and developmental level. The Multi-aged classrooms create a trusting learning environment among students and teachers. Students are encouraged to explore, inquire, and collaborate with peers in learning communities. Montessori students are self-disciplined, independent thinkers with strong interpersonal skills ready to face the challenges of middle school and beyond.
POINTS OF PRIDE
Magnet students have outperformed the district and the state average in reading and math for the last 4 years.
Teachers are trained in the Montessori method and an assistant to supports the classroom learning.
Students become responsible for their education; they follow a work plan and have choices in their work.
HIGHLIGHTS
After school clubs include STEM, Girls on the Run, 5000 Role Models, Art, Music, Ballet, Girlfriends and tutoring.
Our Nationally recognized 5 Star PTA of Excellence provides for Montessori family fun nights.
Intermediate cultural studies integrate history, geography, science and writing into collaborative projects. We have a hands-on gardening program.