Summer Bridge begins Tuesday, June 5. You can still apply at reservation.pcsb.org!
Reading, Math and Science
The Summer Bridge Elementary School Program is for students currently in kindergarten through fourth grade who are performing below grade level in reading or math or need additional help to stay on track.
Current fifth-graders will be assigned to Summer Bridge schools based on their assigned middle schools.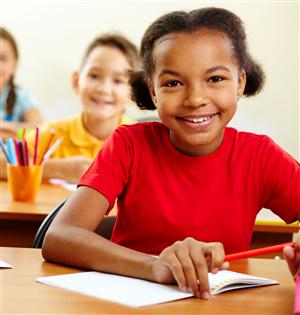 Summer Bridge offers engaging reading, math and science activities and individualized instruction. Lessons blend technology, small group instruction, hands-on experiments and project-based learning.
For more information, contact Elementary Education at 727-588-6443.
Transportation: Parents will be responsible for providing transportation for their children.
Dates: June 5 - July 19
*No Summer Bridge classes 4th of July Week
Hours: 8:30 a.m. to 12:30 p.m.
Days: Monday - Thursday

Locations: Bauder, Bear Creek, Belleair, Blanton, Campbell Park, Cross Bayou, Cypress Woods, Dunedin, Fairmount Park,Frontier, Gulfport, High Point, Lakewood, Lealman, Leila Davis, Maximo, McMullen Booth, Melrose, Mildred Helms, Mount Vernon, Oldsmar, Perkins,Pinellas Park, Ponce de Leon, Ridgecrest, Safety Harbor, Sandy Lane, 74th Street, Sexton, Skycrest, Skyview, Sutherland, Tarpon Springs (and CAP), Walsingham, Woodlawn and University of South Florida St. Petersburg.
Please share special healthcare or medical needs for your child with your Summer Bridge school.
Food Service:
Breakfast will be available at no charge to students. Lunch will be served before the end of the day. Students may bring bottled water.
Before and Aftercare: Childcare is available from 6:30 a.m. to 6 p.m. and all day on Friday. Parents interested in childcare must complete registration packets, which can be requested from the providers serving each elementary school.
R' Club, Inc

Phone: 578-5437

YMCA- St. Petersburg

Phone: 895-9622

YMCA – Suncoast

Phone: 467-9622

Blanton

Bear Creek

Bauder

Cross Bayou


Campbell Park

Belleair

Fairmount Park


Maximo

Cypress Woods

Gulfport

Melrose

Dunedin

High Point


Mount Veronon

Frontier

Lakewood

Perkins

Leila Davis


Lealman


Sexton

Oldsmar

McMullen Booth


Woodlawn

Safety Harbor


Mildred Helms


Skycrest

Pinellas Park

Tarpon Springs

Ponce de Leon


Ridgecrest

Sandy Lane

74th Street

Skyview

Sutherland

Walsingham