Interested in being a participant for the upcoming 2021 summer? Please fill out the Interest Survey here: Interest Survey

For more information regarding Springboard, please contact Melissa Lyons (Lyonsme@pcsb.org) at 727-588-6223 or Megan Marshall (MarshallM@pcsb.org) at 727-588-6000 ext. 1909.
GET A JUMPSTART ON YOUR TEACHING CAREER THIS SUMMER!

Springboard to Success: Grades K-4 and Grades 6-8

Pinellas County Schools Springboard to Success is a free teacher training program that prepares new teachers with the practical skills they need to succeed right away. Evidence based teaching techniques, so you can start your career strong, with the foundation to grow quickly into a great teacher.

**Participants will receive a stipend for participation in the program.

Springboard to Success 2021 School Sites

Current Sites: Fuguitt ES, Woodlawn ES, Sexton ES, Sandy Lane ES, Ridgecrest ES, Mount Vernon ES, Oak Grove MS and Pinellas Park MS

**More Sites To Be Added Soon

Description

Springboard to Success is a free teacher training program, unique to Pinellas County Schools, that prepares new teachers with the practical skills needed to succeed in the classroom as well as having practice teaching time to hone those skills. By learning and practicing these evidence-based teacher techniques, early career educators will be sure to have a solid foundation for a strong start to their careers.

Practice-Support-Feedback

Through professional development, participants will learn proven teaching techniques and will practice intensively until these strategies become natural, while simultaneously receiving feedback from trained coaches (teachers, staff developers, and literacy/behavior coaches within the district) to help facilitate learning, application of the techniques, and processing of new material.

Personalized Support
Coaches will provide in-the-moment guidance to participants while also sharing concrete examples on the execution of teaching techniques within the classroom.

Individual Feedback
Coaches customize bite-sized feedback to address individual needs, designing a personalized scope and sequence of skills for each participant on which to focus to make a positive impact on the teaching and learning environment in each class.

Cohort and Culture Building
Participants will become part of the 2020 Springboard to Success summer cohort as they progress through the program together. During the program, participants can expect fun, culture-building activities that unite the group (and can be replicated in future classrooms) while experiencing guest speakers and exposure to important topics that affect education.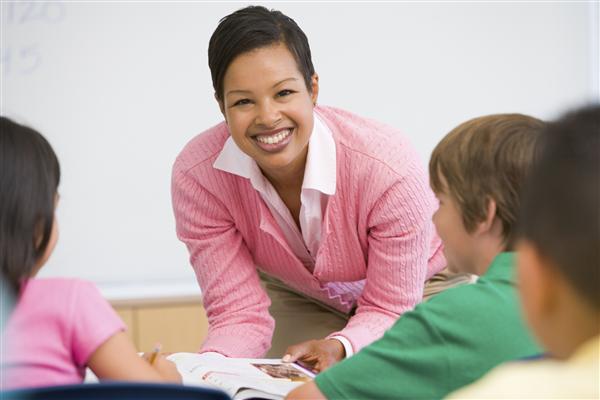 If you get the opportunity, do not pass it up. Take it. Jump in feet first."

– Katherine Olsen, former program participant-turned-coach and current Instructional Staff Developer at Campbell Park Elementary

Springboard helped me use different strategies to deal with behavior, day-to-day activities, and so much more! While I am teaching, I am always thinking to myself, "remember your numbered directions" and that has definitely helped out with transitions and expectations in the room. I still refer to my binder!

-Maria Marerro, former participant and current teacher at Pinellas Park Elementary

As an ESE teacher, I took away many practices and resources that apply to my classroom and my population of students. Facilitators were sure to connect all learning practices to how they would apply to ESE students/teachers/classrooms. I truly felt included and supported Springboard has made me a more confident and effective teacher!

-Cortnie Cullen, former participant and current teacher of ASD at New Heights Elementary

Springboard is the best thing to happen in my teaching career. It is full of engaging opportunities and insights on how to be a well-rounded teacher. I thank Springboard for providing constructive feedback that I continue to use in my own classroom daily. Not only does it provide valuable lessons and ideas, but also a sense that you are not in this alone!

-Kelsey Hayes, former participant and current social studies teacher at Madeira Beach Fundamental Middle School