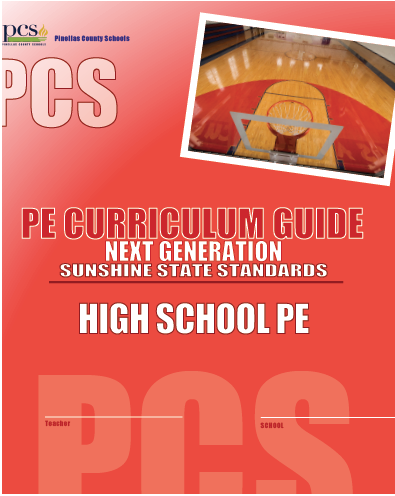 Philosophy
The National Association for Sport and Physical Education (NASPE) believes that every student in our nation's schools, from kindergarten through grade 12, should have the opportunity to participate in quality physical education. It is the unique role of quality physical education programs to develop the health-related fitness, physical competence, and cognitive understanding about physical activity for all students so that they can adopt healthy and physically active lifestyles. Today's quality physical education programs are important because they provide learning experiences that meet the developmental needs of youngsters, which help improve a child's mental alertness, academic performance, readiness to learn and enthusiasm for learning.
High School Physical Education
NASPE resources state high school students become increasingly more independent as their daily lives become more complex and diversified. High school students begin to make decisions and choices in taking increased responsibility for themselves. Quality high school physical education programs provide students conceptual and practical understanding of: 1) health-related physical fitness, and 2) how to maintain a health-related level of physical fitness. Physical education plays a vital part in helping high school students maintain and refine the skills and knowledge needed to select physical activities to use throughout their lives. In Pinellas County high school students are required to enroll in the year-long course, HOPE (Health Opportunities through Physical Education). There are also numerous elective classes to choose from such as:
Volleyball
Basketball
Weight training
Aquatics
Team sports
Aerobics
Recreational sports
Tennis
Each school offers electives aligned to their school's facilities, instructor competencies, and student interests.
Using the
Being Fit Matters
tool, the physical fitness test is administered twice during the year to all HOPE students. Information can be found under the
Being Fit Matters
link which includes the Parent Notification letter.
Student instruction is based on Florida's Next Generation Sunshine State Standards:
Strand: Cognitive AbilitiesStandard 1:
Identify, analyze, and evaluate movement concepts, mechanical principles, safety considerations, and strategies/tactics regarding movement performance in a variety of physical activities.
Strand:
Lifetime FitnessStandard 1:
Participate regularly in physical activity.
Standard 2:
Develop and implement a personal fitness program to achieve and maintain a health-enhancing level of physical fitness.
Strand: Movement CompetencyStandard 1:
Demonstrate competency in many and proficiency in a few movement forms from a variety of categories (aquatics, dance, extreme sports, fitness education, gymnastics, individual/dual sports, outdoor pursuits, self-defense, team sports).
Strand: Responsible Behaviors and valuesStandard 1:
Exhibit responsible personal and social behavior that respects self and others in physical activity settings.
Standard 2:
Value physical activity for health, enjoyment, challenge, self-expression, and/or social interaction.