PCS Summer Art Camps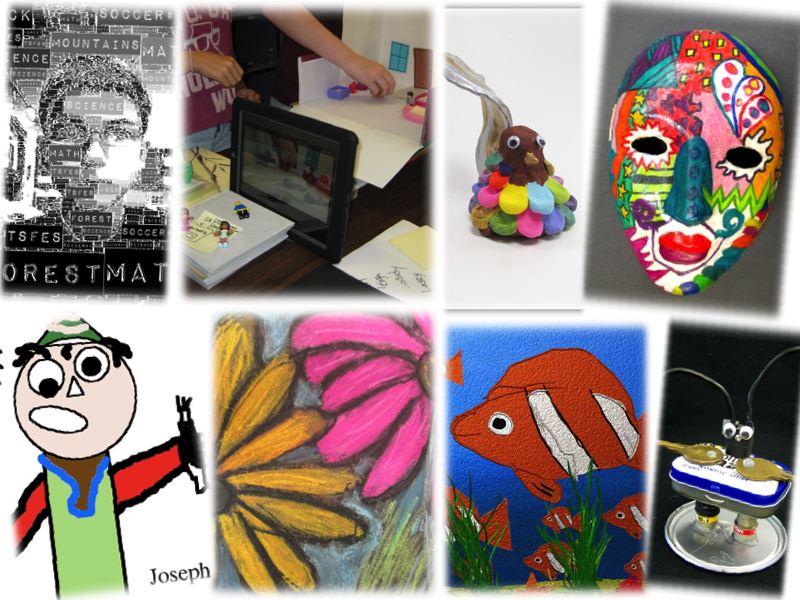 Thanks to Pinellas County Schools Referendum funding, the Visual Arts Department offers three unique Art Camp models taught by certified art educators to currently-enrolled PCS public school students in June at several school sites and remotely. There are camp opportunities for three different age levels (rising 4th to 12th grade students) and each camp lasts four days from 8:30 to 2:30 pm.

1. Visual Arts Camps focus on producing artwork using more "traditional media" - such as drawing, painting, printmaking, sculpture, and mixed media.

2. Digital Arts Camps focus exclusively on utilizing digital media tools and the latest creation software for producing digital drawing and painting, photography, editing, collage, sequential art making, stop-motion animation and/or films.

3. Virtual Arts Camps focus on having students learn online and produce artwork at home in the media categories of drawing, painting, printmaking, sculpture, mixed media, and/or digital art.

Parents/guardians are responsible for providing their child(ren) transportation to and from the Art Camp school site, as well as provide lunch. Each Camp has capacity for 30 students. An Application form must be completed by the interested parent/guardian for each child (only one Art Camp can be selected per child) in order for their child to be considered. Seats are determined for each camp based on first come, first serve. A wait list is created when an Art Camp fills to capacity. See additional details and Application link (during the Application period) below.

---

The application period for PCS Summer Arts Camps closed on April 30th.

Parents/guardians with accepted applications have been emailed of their acceptance or placement on a waitlist.

Check back in the Spring of 2022 for another great lineup of PCS Summer Art Camps!

For more information, email Visual Arts Coordinator, Julie Levesque: LEVESQUEJ@pcsb.org.