The following websites will assist students with valuable information to help them make educated decisions about school, financial aid, colleges, and their future. Visit the websites below to discover the information that can be found on each website with your students.

www.collegeboard.com
www.campustours.com
www.college-placement-test.com
www.knowhow2go.org
www.edpubs.gov
www.FACT.org
www.pin.ed.gov
www.fafsa.ed.gov
www.actstudent.org
www.floridastudentfinacialaid.org
www.studentaid.ed.gov
www.collegegoalsunday.com

For more information on accessing the Florida College Systems you can visit www.fldoe.org/cc/ or call

850-254-0407




Scholarships for Florida Residents
Free-4U

– A National database of scholarships
http://www.free-4u.com/



Fast Web

– A free scholarship search, requires an email address
www.fastweb.com



Fin Aid

– One Stop financial aid site with calculators and many other useful tools.
www.finaid.com



College Board

- a self-directed search resource. Go to the home page and then click on "Paying for College."
www.collegeboard.com



United Negro College Fund

– provides scholarship programs to eligible African American Students.
www.uncf.org



Hispanic Association of Colleges and Universities

– provides scholarship programs to eligible Hispanic students.www.hacu.net


---
Knowing Your Degrees
Doctoral Degree

– the highest college degree awarded. 5 Years to complete and requires completing a course of study, original research, and a written publishable thesis.



Master's Degree

– completing a graduate curriculum at a four-year college or university. Generally requires holding a Bachelor's degree, although relevant work experience may be considered.



Bachelor's Degree

– completing undergraduate curriculum at a four-year college or university. It requires 120 college credit hours, meeting the College Level Academic Skills Test or the alternative, and completing any other degree program requirements. Degrees include:
Bachelor of Arts - BA
Bachelor of Science - BS
Bachelor of Applied Science - BAS
Bachelor of Fine Arts – BFA
Associates' Degree

– completing a course of study at a two-year college.
Associate in Arts – AA
Associate in Science – AS
Associate in Applied Science – AAS
Certificate Programs

– not considered college-level degree programs. They relate to a specific employment area and usually take one year or less to complete.
Career and technical Certificate - CTC
College Credit Certificate - CCC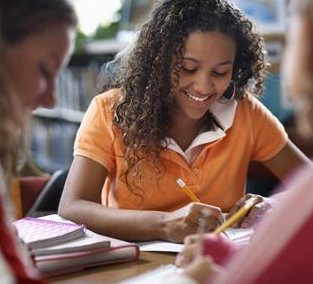 Did you know the facts about education…College graduates earn more than those who do not attain a post-secondary education? Every bit of education you get after high school increases your income potential. Average annual earnings based on education levels are as follows:



High School Diploma


$33,801



Associate's Degree


$42,046



Bachelor's Degree


$55,656



Graduate Degree and beyond


$100,000

The more education you get, there more likely it is you will always be employed. According to one estimate, by the year 2028, there will be 19 million more jobs for college educated workers that there will be qualified people to fill them.